Restaurant "Luka"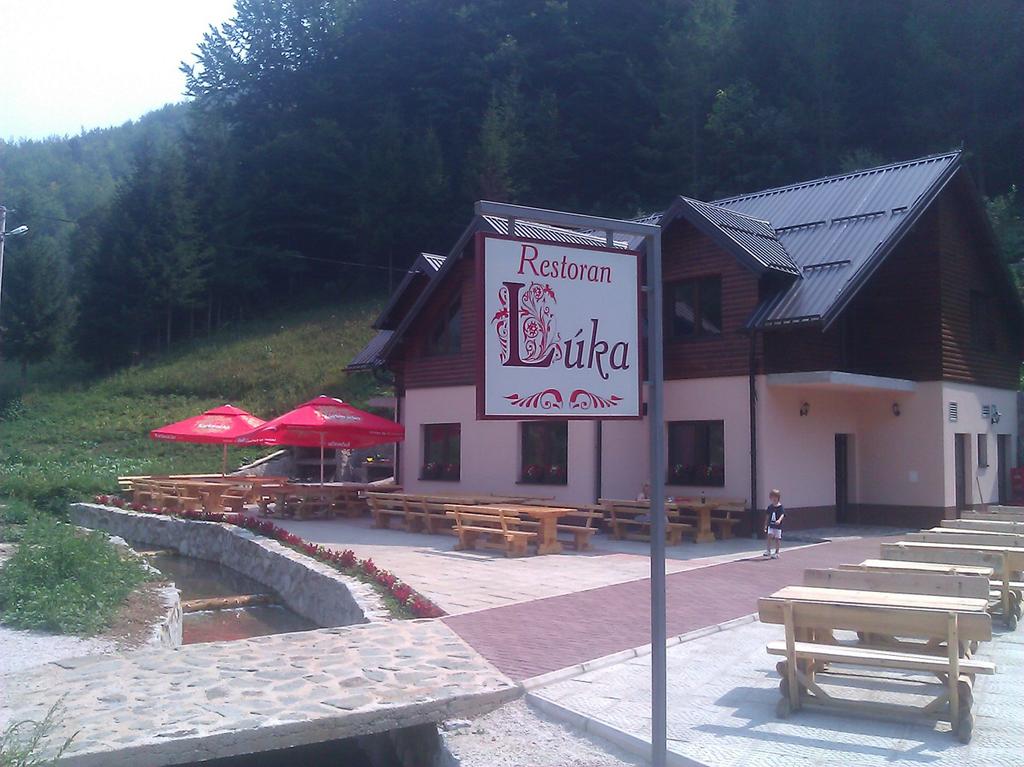 If you want to spend pleasant moments with your loved ones, in a beautiful setting, surrounded by greenery of untouched nature with the murmur of streams and the chirping of birds, then our newly opened family restaurant Lúka is the right place for you.
Ako želite provesti ugodne trenutke sa svojim najmilijima, u prelijepom ambijentu,okruženi zelenilom netaknute prirode uz žubor potoka i cvrkut ptica, onda je naš novootvoreni obiteljski restoran Lúka pravo mjesto za Vas.
Restoran se nalazi u selu Deževice (općina Kreševo), na 912 m nadmorske visine. Selo je okruženo prelijepim planinama i brdima: Inač (1255), Gradac (1357), Lopata ( 1383),Radava (1200) te Šljeme (1275). Deževice su asfaltnim putevima dobro povezane sa Fojnicom i Kreševom.
Deževice su selo sa bogatom povijesnom baštinom, a po prvi put se u literaturi spominju 1403.god., o čemu govori dokument koji se čuva u Historijskom arhivu u Dubrovniku. Oko 800 m sjeverno od sela, na Brdu, nalazi se oko 80 stećaka, a ima ih i u Trešnjicama, u Lokvi i na seoskom groblju.
Nedaleko od našeg restorana je svetište – Voda sv. Jakova ili Vrelo sv. Jakova. Vodi,koja se u svako doba godine nalazi u spilji, pripisuju se čudotvorna svojstva tako da u selo i na Vrelo dolaze brojni hodočasnici, a posebno za vrijeme blagdana Gospe Snježne,zaštitnice župe.
Ljubitelje dobre,domaće hrane, ljubitelje prirode, povijesne i kulturne baštine, hodočasnike, putnike-namjernike i sve ostale koje put dovede u Deževice, to živopisno srednjobosansko selo, očekujemo u restoranu Lúka.
Weather forecast for Imotski